It is one thing to try and compete with AliExpress, and it is entirely something else to actually reach the same high level!
Over the course of time, I have discovered many sites similar to AliExpress. There are literally dozens of them, and it took me a while to carefully select a handful of my favorite alternatives to AliExpress. Let us begin by highlighting some useful information about these sites. This information will be especially beneficial to complete beginners who are just getting acquainted with the world of international e-commerce. Here is what you need to know about these sites:
All of them are based in China or Hong Kong.
All sites offer free worldwide delivery without any order minimum.
Delivery time can be quite long (up to 2 months in some rare cases).
You should always keep in mind that it is very difficult to return received items to the original seller.
Quality of products varies dramatically and you are encouraged to pay a close attention to reviews and seller rating.
Needless to say (but I'll say it anyway ), That this list is for general information only, and should not be considered a recommendation or solicitation to buy from these sites. Ok, now let's get serious
Overview of the similarities and differences between aliexpress and other sites
Similar websites …
What do AliExpress have in common with all these other Chinese sites?
They deliver from China, sometimes from Hong Kong
The delivery is free worldwide without the sellers requesting a minimum order …
… but the delivery time is long (from two weeks to two months)
They offer brands (sometimes replicas)
It is sometimes complicated to return items: the delays can be long, and some sites ask you a participation in the costs of returns
It is because of all these elements that I suggest you adopt a different mentality when shopping.
… But that remain different from AliExpress
You have to understand one thing: AliExpress does not sell any product. At least not directly. The site is only a marketplace, where suppliers can, in exchange for a commission on their turnover, offer products to consumers around the world. The site belonging to Chinese Jack Ma allows them to benefit from global visibility, which will help them to sell as many products as possible. It works a little bit like Amazon, which is also a marketplace (although Amazon offers many products directly, without using an intermediary).
So, if you order on AliExpress, the question does not arise whether the site is reliable. This is mainly to ensure that the seller to whom you place your order is honest, and will deliver products according to those you ordered. For this, there are several tricks, which I invite you to consult in this guide.
Conversely, when you buy items on other Chinese sites, there is no third party vendor. It is the site that owns the products it offers – by making them manufactured by local factories, or by buying them from resellers.
List of sites similar to AliExpress
0. GearBest – The best chinese website so far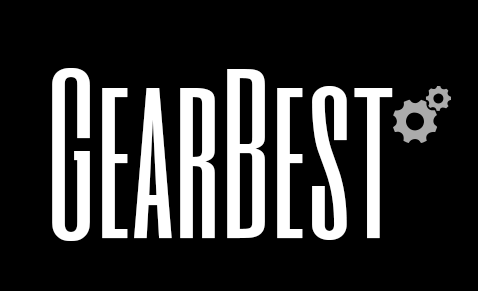 I used to be a big fan of AliExpress until… GearBest ! GearBest is not a market Place, it is a chinese website responsible of the products it sells trough the world. That is a huge difference. They offer shipping most of the time and their product are often cheaper than AliExpress.
It is definitely the website I use when I want to buy an expensive product like a smartphone or a tablet.
You should give it a chance, you won't be disapointed.
Currency: local
PayPal: yes
1.    LightInTheBox – china buying site but not directly to sellers

Founded in 2007, LightInTheBox is one of the largest and most popular online stores in the world. The site is translated into over 20 languages and offers thousands of cheap products in many different categories.
Currency: local
PayPal: yes
2. MiniInTheBox
As mentioned earlier, MiniInTheBox is the younger brother of LightInTheBox. Founded in 2010, MiniInTheBox offers gadgets like iPhone and iPad accessories, video games and electronic accessories, LED lights, toys, computer accessories, home and office gadgets, pet accessories and more.
Currency: local
PayPal: no
Note: Again, it is important to pay attention to which store you are actually purchasing from as MiniInTheBox can take you to LightInTheBox and vice versa. The design is very similar to LightInTheBox, and you cannot always tell immediately on which site you currently are.
3. DHgate
Founded in 1994, DHgate is one of the oldest and biggest competitors to AliExpress (AliExpress was founded in 2010). You will find a wide variety of cheap clothes, accessories, gadgets, and pretty much anything you can think of. Its design is very similar to AliExpress and navigation through the site is usually very intuitive.
Currency: USD, EURO
PayPal: no
Notes: As with AliExpress, you cannot use PayPal on DHgate. Your payment is processed by DHgate, and your money is transferred to the seller only after you receive your order.
4. DressLink
DressLink is all about cheap clothes, shoes, and accessories for women and children (sorry, gentlemen). If you are a frequent customer of AliExpress then you will notice that most items are similar or completely the same compared to what AliExpress offers. But now and then, you can actually find something totally unique which makes it worth checking out.
Currency: USD, EURO
PayPal: yes
Notes: Shipping is not always free on DressLink, but that does not necessarily mean that you will pay more. Check out this post for more information – "The secret of free international shipping". One great advantage of DressLink is that you can use PayPal.
5. Sheinside
As the name suggests, Sheinside is aimed at ladies and offers clothing, accessories, and jewelry. The designs are super cute and their t-shirts are just awesome.
Currency: USD, Euro, GP, and more.
PayPal: yes
Notes: By subscribing to their newsletter, you will get 15% discount on your first order (you will get a code via an email) and 20% if you also do the same with their Facebook page. Before buying anything, take a look at comments posted by other shoppers. Some of them have "buyers show" section, where you can view products on real people as opposed to some skinny model  .
6. FocalPrice
FocalPrice is a leading B2C (Business-to-consumer) e-commerce export Chinese site, selling to more than 500,000 people in over 180 countries all around the world. FocalPrice has 70,000 items in nearly 100 categories – that is a lot of cheap stuff  .
Currency: USD, UK, Euro, and more
PayPal: yes
Notes: If you click on an item of clothing on FocalPrice, you will be sent to a third-party site called Vestt.com. That is not necessarily a problem, but as already stated, it is always a good idea to know exactly who you are buying from.
7. Lightake
Lightake has a wide selection of products ranging from home electronics gadgets, toys, health and beauty supplies, to outdoor and sport – all of them at surprisingly low prices. No matter what you are looking for, you will probably find it on this site.  You can choose products from several categories and enjoy a free worldwide shipping.
Currency: USD
PayPal: yes
Notes: Lightake has a large puzzle section. These can make a truly wonderful gifts for your friends and loved ones. You can also find many gadgets, toys, car accessories, but no clothing.
8. SammyDress
SammyDress specializes in women's fashion for low prices. With more than 200,000 designer-style clothes, you are truly guaranteed to find something amazing and unique. The best thing about SammyDress is the customer feedback with pictures and size and fit information.
Currency: USD and EURO
9. Banggood

Banggood is lately seeing more and more purchases and there is a good reason for it: They have a warehouse in the United States and another one in the Netherlands. What is the advantage? Buying from the European Union means that there are no custom duties and your package does not need to travel such a long distance. Most packages arrive between 7 to 10 days. The site looks and feels a lot like AliExpress which greatly adds to the familiarity and ease of use.
Currency: USD and EURO
PayPal: yes
10. FastTech
FastTech is a site like AliExpress, specializing in electronic products.
FastTech is not a marketplace like AliExpress . There are no third-party vendors who come to offer their own products. FastTech, and it alone, sells directly the articles that are referenced on its site. It makes agreements with local suppliers, and verifies itself the quality of the products. So, you do not take the risk of falling on a dishonest salesperson . In return, FastTech's offer is less than that offered by AliExpress. Moreover the site is specialized in everything related to electronics.
My opinion on sites similar to AliExpress
Personally, I will remember for his Lightinthebox its wide offer and DH Gate is a site like aliexpress but older.
Fact remains unless I remain faithful to Aliexpress … Read my review of Aliexpress
If you know of other sites like aliexpress worth the trip, can you write in the comments?
The simple fact remains that AliExpress remains the most popular site on the internet. You can read my full review of AliExpress to find out more about it.
Other sites similar to AliExpress have a lot to offer with some of them catering to specific markets while others aiming at much wider audience.
If you are any other good sites similar to AliExpress that you would like to share with our readers, please write a comment and tell us more about them.
Are you looking for the best sites like AliExpress? Want to know the list of reliable, cheap and reliable Chinese sites? Looking for a list of the best Chinese stores, whether high tech, dedicated to designer clothes, who offers replicas, and possibly fast delivery?
Indeed, it is not the only trusted Chinese site offering a myriad of products at discounted prices: there are many similar sites that buy in China or Hong Kong, and offer delivery in France. And most allow to pay by Paypal! They also talk about them by beating each year new records. And they do not sell only counterfeits, contrary to what some think …
Whether you are in France, Switzerland, Belgium or even Canada, you will be able to enjoy great deals that are not necessarily all on AliExpress. I will introduce you to the best sites like AliExpress so you know where you turn if you want to buy products at lower costs.
If you just want a list of the best sites, I present them in a table. All these online websites offer payment through Paypal (apparently, AliExpress is the only one to not yet do it!).
Other sites like AliExpress
Allbuy
Amormoda
Antelife
Arrishobby
AsiaFashionWholesale
Aurabuy
Baginc
Beddinginn
BlackFive
BuyInCoins
BuySKU
BuyTrends
cellz
Chicnova
Chicuu
ChinaBuye
Chinavasion
Choies
CigaBuy
CNDirect
CocoFashion
ComeBuy
CooliCool
Cosme-De
CUPSHE
DealsMachine
DidoBridal
DigitalRev
Dress2015
Dresslily
DressVe
Dresswe
DSstyles
EachBuyer
Eachmall
eBay
Efox-Shop
ElleProm
Ericdress
Everbuying
EZCosplay
FancyLadies
Fashionmia
Fastcardtech
Focalecig
FoxOffer
FrontRowShop
GearBest
Geekvida
GoBuu
Goodluckbuy
Highqualitybuy
HobbyKing
HonorBuy
JJsHouse
Jollychic
Lenteen
LighTake
LookbookStore
LovelyWholesale
MartofChina
Maykool
Mbuynow
Merimobiles
Milanoo
MiniTake
Miusol
Modekungen
Modlily
Moooh!!
MP4Nation
MyLED
MyRcMart
Nastydress
Newchic
Newfrog
Noradress
Oasap
OnFancy
OuterInner
Pandahall
Pandawill
Persun
PinkQueen
Popkind
PriceAngels
rcmaster
RCTimer
Romwe
Rosegal
RoseWholesale
Rotita
Sainsmart
ShoesPie
Sino-Treasure
SuntekStore
SW-BOX
Sygmall
TBDress
Tidebuy
Tidestore
Tmart
Tradetang
Trendsgal
TVC-Mall
TwinkleDeals
Uinmall
Uoften
Uuonlineshop
vMall
WholesaleItOnline
YesFor
YesStyle
Yoins
Zaful