Many buyers express their concerns when it comes to requesting refunds from sellers. This is completely understandable as you are putting your trust in somebody who lives in a different country and probably also on a different continent. You may ask questions like "How should I request a refund? Will I get my money back? How long does it take?"
The most important thing you need to realize is that your money never goes directly into the pocket of the seller! In order to protect you, AliExpress keeps your money for 45 days and only after those 45 days (or after you declare that you have received your order) releases them to the seller.
This is also called the ESCROW system and here is how it works:
ESCROW – The refund service used by AliExpress to always guarantee your refund
What is ESCROW?
It is the refund service used by AliExpress and powered by Alipay.com, the online payment provider used owned and used by Alibaba Group, a Chinese e-commerce company that owns AliExpress.
ESCROW allows for secure online payments without revealing details about your credit card. You can easily follow the delivery of your order which ensures that your payment is sent to the supplier only after you confirm that you have received your parcel.
Why isn't PayPal available on AliExpress?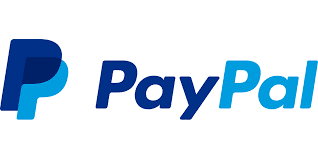 Using PayPal on AliExpress would actually be against your best interests! By paying with PayPal, your money would be sent directly to the seller which would put you in a disadvantageous position. When you use native payment system of AliExpress, your money is protected for a certain time period. If you do not receive your package within this time period, you are guaranteed to get a full refund! Whereas if the seller had been paid directly PayPal, he could disappear in nature!
Advantages for buyers:
Payment will only be released to the supplier after you have confirmed that you have received the package.
You have the ability to track your delivery.
Advantages for suppliers:
ESCROW verifies credit card details for every transaction.
ESCROW only requires you to confirm that the package has been sent.
Payement on AliExpress – What you should know
How does ESCROW Works?
Buyers simply order their products as they would normally and pay securely using the native payment system of AliExpress which automatically puts their money into ESCROW.
ESCROW then holds the payment and the supplier indicates that the package is being delivered. After delivery, buyers inspects the goods and confirms that the order has been received. Only then are money released by ESCROW to the supplier.
You can learn more by going directly to AliExpress.com and reading more about their ESCROW system.
How to make a refund request in case of a problem?

The refund system on AliExpress is very simple.
You are protected for 45 days which means that you have 45 days to say that there is a problem with your order.
Some scenarios that guarantee a full refund
You receive an item that is different from the description (for example, you ordered a 32GB MP3 player, but you received a 16GB MP3 player) and/or you failed to negotiate with the seller.
You did not receive your order within the specified delivery time and/or your negotiations with the vendor have failed.
You have received counterfeit articles (for example, the article was described as an 'iPhone 5', but you received a copy of the original iPhone).
Possible problematic scenarios
You have to keep in mind that the burden of proof lies upon you and AliExpress needs some tangible evidence to support your truth.
You claim that you did not receive your order, but postal records show that you did.
You claim that the order you have received is not as described when the seller can prove that it is.
You have other unfounded reasons for your refund.
The best method to be repaid
Provide evidence that the product is not as described
It is a good idea to film the package opening with your camera and smartphone and send the video to AliExpress.
Keep the record of all exchanges between you and the seller.
How to open a dispute on AliExpress
To open a dispute on AliExpress and report a problem simply click on Open Dispute

In the next window, click again on Open Dispute 
A form will appear and you will be presented with the following:

To start the process hassle, please tell us your problem:
Did you receive your package?
Please tell us your solution: Which solution you advocate?
* Your Refund Request: (Repayment)

Full refund
Partial refund (you are able to specific the requested amount): $ USD – Partial repayment in dollars

Do you want to ship the goods back: (You may have to pay the shipping fee (s))
Please write your request detail:
Then you can upload attachments like pictures or video and send the request to AliExpress.
The seller will have a few days to respond. If he does not respond, you will receive your refund. If he accepts your conditions, you will receive your refund. If he does not accept your conditions, you are encouraged to further negotiate. If you don't agree with the result of the negotiation, you can ask AliExpress to intervene as a mediator. There is a good chance that they will decide in your favor and you will receive your money back.
In case you do not receive your parcel within the specified delivery time, the seller often ask you to extend the time and wait for a few more days. This is completely normal and unless you are in a hurry it is polite to accept as the fault often lies with shipping companies and not the seller.
How to have free shipping on AliExpress ?