Nowadays, consider buying a cheap smartphone is not synonymous with buying a poor quality phone.
The market of lowcost phones is considerably developed thanks to the existence of chips of good quality. The reduction in the cost of screens is also for something. The entry-level composed of smartphones under $100 is full of bargains.
I will guide you in the market knowledge of Chinese low-end phones. I also invite you to read my articles on the middle range phone, and The high-end phone. The price walk between the low-end phones and the medium-range phone is often reduced. By putting 50 to $100 more, you will get a phone able to satisfy almost all your requirements.
For now, we will focus on the best smartphones among the cheapest Chinese market. I will first guide you to the GSM that have met with the most success in 2016, and guide you in your choices for the cell phones that will be the best-sellers of 2017.
List of the top 3 smartphones in the 2016 market
They are sold in tens of thousands on sites like AliExpress , GearBest or Amazon . They have succeeded in convincing all buyers that they are the best. I give you my impressions but the market has decided itself that they are the best phones of low price of 2016. Their value for money is unbeatable but are they adapted to 2017?
Doogee X5 pro – The best-selling smartphone in the entry-level market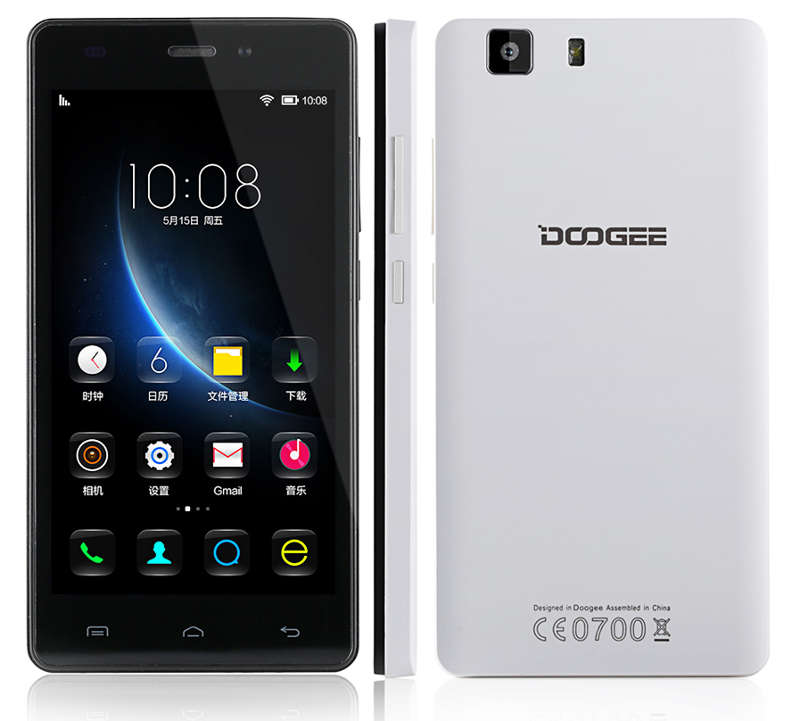 It costs 74 $ which places it in the slice at very low prices. Here are its technical specifications:
A 5 inch screen ( 1280 x720 ): This is honorable
A quad core processor at 1.2 ghz: Sufficient for basic use ( application , internet, calls …)
2gb ram: It's also enough for apps and internet
16 GB of storage space expandable by micro sd: The extension will be useful, it is even essential
Cameras of 5 and 2 million pixels …: Break three legs to a duck but no smartphone lowcost does miracles level photo
Dual sim
3G and 4G: The 4G ca is essential. We can be lowcost but go relatively fast!
Having a battery that holds the road is just as important as the smartphone's ability to be able to deliver substantial performance. On this occasion, the Doogee x5 pro has a battery of 2.400mAh, which offered us a little more than 10 hours of battery life while we were connected by Wifi. As soon as we connected to a 3G network, we were able to take a little more than 7 hours of autonomy. You should keep in mind that when the battery level of a smartphone drops to 20 percent, it would be wise to plug in your device because completely depleting a lithium-ion battery will reduce its overall capacity, which only means That you will have reduced the number of operating hours of your device.
We reviewed Doogee X5 Pro and had a lot of mixed feelings on the smartphone, although we know it belongs to the lowcost category. Perhaps the biggest surprise was that the smartphone was able to score more than 30,000 points in AnTuTu. A good performance which induces an honorable reactivity in applications and navigation. Another thing that was really appreciated was that our smartphone was running Android Lollipop 5.1. We sincerely hope that an Android Marshmallow update will be released soon, so that we can make the most of our smartphone. Our latest thoughts of Doogee X5 Pro is that it will provide users with sufficient processing capabilities, now that it has a gigabyte of RAM under its hood. For a low-end smartphone, the Doogee X5 Pro is a worthy purchase, in case you do not have enough money to spend on a smarter smartphone.
The Meizu M3s – Huge commercial success for this Chinese smartphone and its declensions
One flirts with the $100 or a little more in certain configurations of the telephone. Here's why:
Operating System: Android 5.1
Dimensions (Length x Width x Thickness): 141.9 x 69.9 x 8.3 mm
Weight: 163 grams
Card Type: SIM Nano
Processors: ARM Mali T860
Processor Frequency: 1.5 Ghz (Ca is already more serious than the competition)
Number of Processor Hearts: 8
2 GB RAM Memory
Camera: 13MP – Not bad for this price level. very well even!
Screen: 5 inches, 720 * 1280 …: Like its competitors
Battery 3020mAh
This is one of the top 100 selling phones in the world. (Just after the doogee x5 pro) So you navigate in a fairly secure universe. These phones have proven themselves. The Meizu M3S is perhaps the best of the cheap smartphones of 2016.
Needless to say it's a bit of a phone that disadvantages others in this article. It really flirts with the mid-range. But in a prospective way, it is not powerful enough to claim the upper range.
It is this phone that takes the lead of our comparative thanks to its power and its precise camera.
Cubot Note S – A cheap phone with a 5.5 inch screen!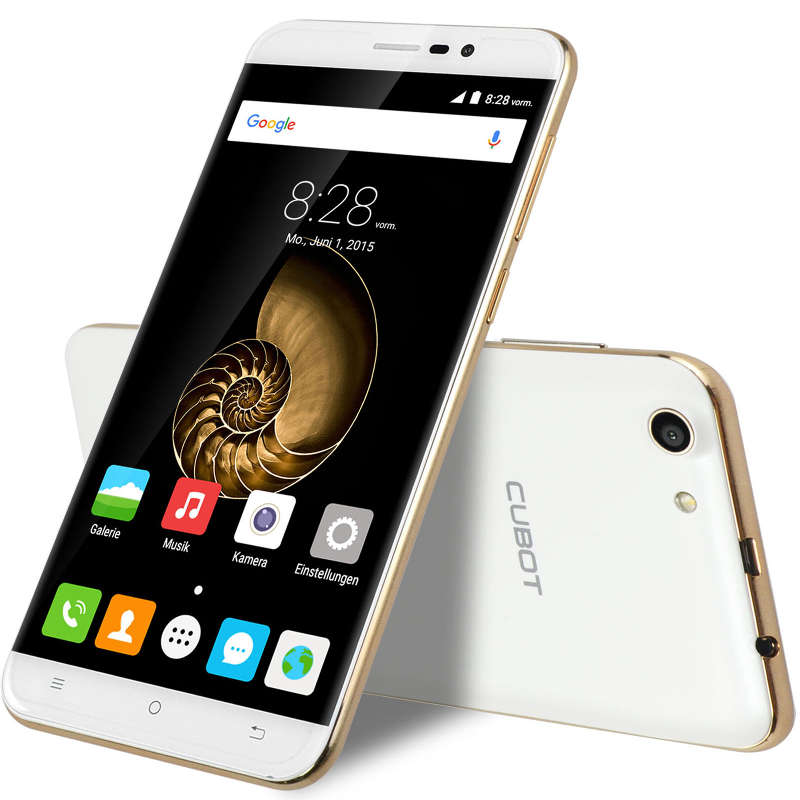 The Cubot Note S costs $ 79 and has tremendous weapons to seduce you. Here is the list:
– Android 5.1 Lollipop
– Screen 5.5 inches IPS 720P (1280 × 720): A real big screen, a difference that makes the difference.
– 2GB RAM and 16GB Storage Expandable by MicroSD
– MT6580 Four Hearts Processor at 1.3GHz
– Battery 4150mAh : Its second real strong point!
– Dual SIM in Micro SIM format
– 8MP main APN and 5MP front end
– 3G Compatibility: No 4G … the loose
– Dimensions 152.3 x 77.2 x 8.8 mm
– Available in 3 colors (White, Black and Gold)
Here is one that leaves very well with its big screen of 5.5 inches which constitutes a size that I adore. It reads comfortably. This is becoming the standard size of the top and mid-range.
Its battery is also exceptional and will allow you to hold your day without any problem.
But in the kingdom of the kings of the lowcost, one must make sacrifices to satisfy one's majees. The absence of 4G dramatically reduces my esteem. It's a shame, he was leaving to be my favorites but not!
Conclusion on the best-selling phones of 2016
They will give you all for your money and should not disappoint you. They have enough power to run your applications and their screens are readable. Their cameras are low-end. But are they still references for 2017? The entry level will move enormously in 2017 . It's all a super generation of mid-range 2016 whose price will go down. And we must also count on newcomers to this promising market.
The best cheap phones of 2017 – Those that will make you proud to have paid less than 100 dollars
These are the phones destined to become the best-sellers of 2017. In any case this is the bet I take. Their advantages leave no doubt about their qualities. However, from there to be adopted by the majority, there is a margin. So I worked well to find you the best of the best always under 100 $
InFocus M550 – A new generation large screen, Full HD, powerful at less than 100 dollars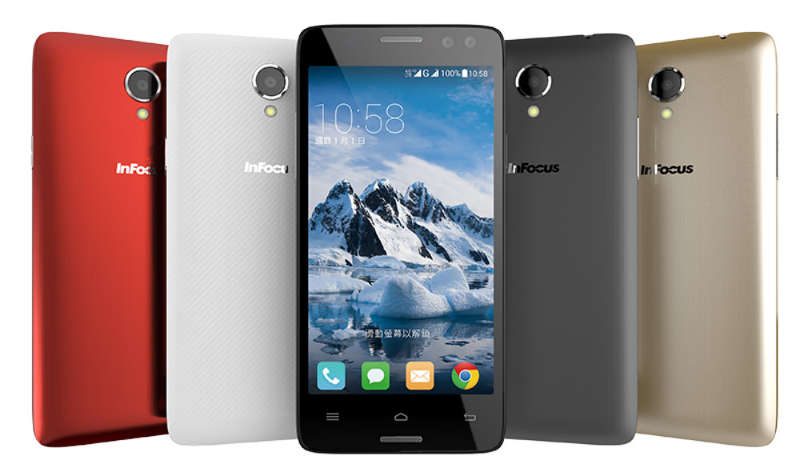 From the top of its 90 $, the InFocus M550 clearly outperforms the list of phones above thanks to its amazing technical specifications:
OS: Androïd 5.1 Lollipop – In my opinion there will surely be a MAJ to Android 6
Screen size: 5.5 inches : It starts well
Display Type: IPS LCD
Screen resolution: Full HD (1920 x 1080 pixels) – The first of the phones of this comparative to have a Full HD screen, I validate!
Processor: MediaTek MT6752 – 1.7 GHz Octa Core – 64 Bits – Cortex A53 28 nm
Graphic chip: Mali-T720
Memory: 2 GB
Internal memory: 16 GB
Expandable by Micro SD: yes, up to 128 GB
Camera: 13 million pixels
Do not turn around, the Infocus M560 already outperforms the phone of the previous year. This smartphone is really stunning in its all metal design. The quality of manufacture as well as the finishes are in appointment. It offers a very good grip thanks to its finesse and its format of 5.5 inches. I greatly appreciated the software overlay that brings a bit more color to Androïd and that gets rid of an application drawer that I find unnecessary. It is fluid and efficient. The photos will suit many of you except perhaps for the most demanding photographers and keep in mind that it is a phone for less than $100. Only gamers can quickly reach the limits of the processor and the GPU.
Buy the InFocus M550 on Amazon
It will be hard to do better than that!
ZTE Nubia Z7 Max – You want even stronger than the previous one? One Snapdragon 801 and 32GB of memory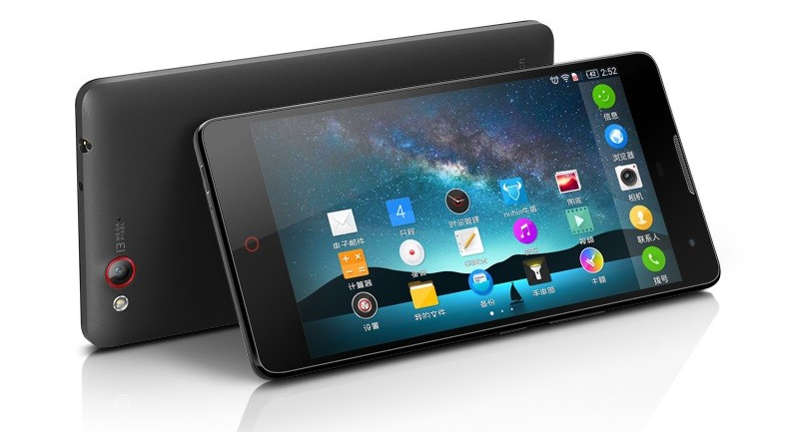 Ok, I see you coming, it costs 107 $ on GearBest. But 7 $ is nothing! Save a Mac Donald!
Processor: Snapdragon 801 – Exit the Chinese chips. We are in the real brand that teams the high end.
Cores: 2.5GHz , Quad Core A much higher frequency than its competitors
GPU: Adreno (TM) 330 – A real graphics processor to play all games !
RAM: 2GB RAM
ROM: 32GB The icing on the cake, 32GB of memory. It's almost unbelievable!
Screen: 5.5 in Full HD . To finish with beauty, my essential criterion. A real cheap phablet …
Camera: 13Mp what more can you ask
Battery: 3100mAh
We hold our winner of this comparison. A super processor, it can play everything, it has 32GB of memory and a large full HD screen and a very honest 13Mp camera.
At this time, no one can line up with such a data sheet.
To date (april 2017), I recommend the ZTE Nubia Z7 to get the best balance between performance and ancillary features.
As the year passes, I will update this article. Do not hesitate to offer me your findings in smartphone less than 100 dollars.
And especially SHARE this article please! It is very important for me.