The Xiaomi Mi Note 2 is a smartphone capable of making you dream. It is exemplary in many areas that I propose to uncover. But it is also 2 times cheaper than its competitors. One thinks in particular of fire the galaxy note 7. If you are looking for a smartphone with a large screen of 5.7 inches, then it is surely him that you need.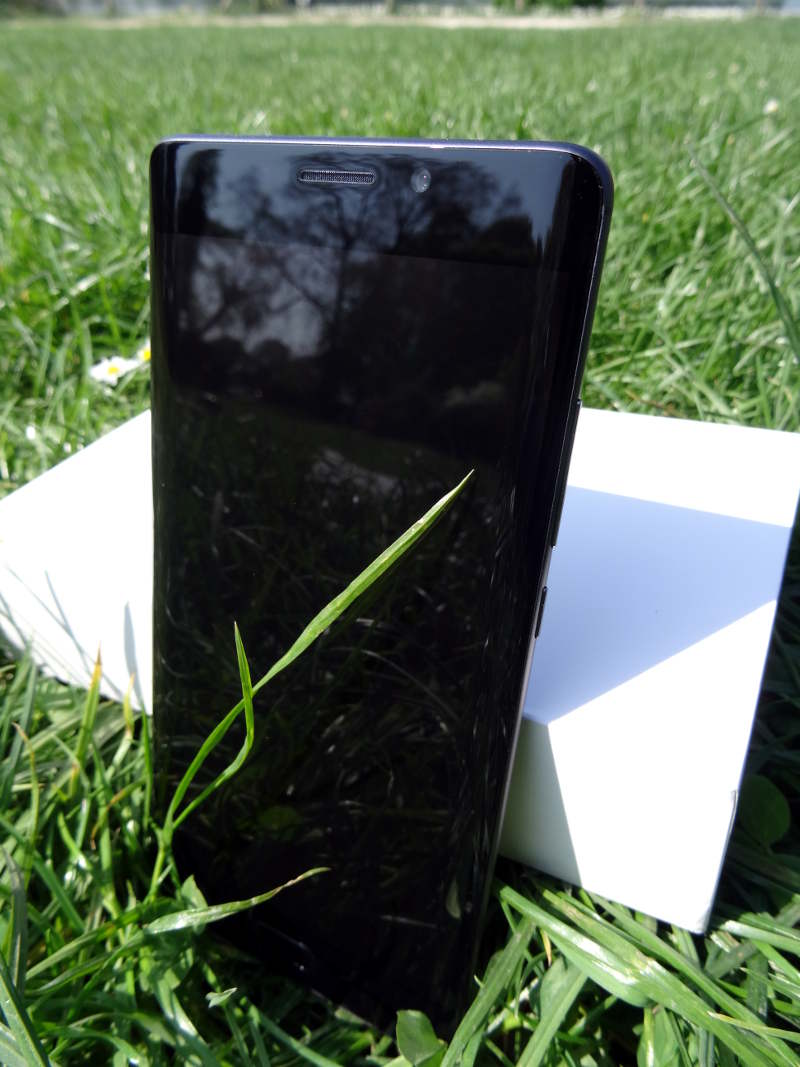 I take advantage of the return of the beautiful days to take pictures outside. It is quite easy to give thanks to the Mi Note 2 which is already very beautiful. But sincerely, when you have it in your hands, you will love it. Here's why…
With its design and finish quality close to perfection, Xiaomi strikes hard and shows its ability to keep pace with the market. Its qualities are innumerable and its defects quite rare. For this price, we can only advise you if you are looking for a phablette. It does not really compete with it
See the best offers for Mi Note 2
Technical specifications for Xiaomi mi Note 2
Dimensions: 156.2 x 77.3 x 7.6 mm. Yes it is really fine!
Weight: 166 g. It's correct
Screen diagonal: 5.7 inches. The screen is great and the phone too!
Screen Definition: 1920 x 1080. That's enough.
DPI: 386
Display Type: OLED
Surface area of ​​the screen: 74.49%. I would have liked more.
Mobile chip: Qualcomm Snapdragon 821. This is topissime.
Processor: 2 x 2.35 GHz Kryo & 2 × 1.6 GHz Kryo – 2.35 GHz
Number of cores: 4
Integrated GPU (iGPU): Adreno 530. Perfection to play.
Memory (RAM): 6GB 4GB are enough but 6GB allow to flame ..
Internal memory: 128 GB
Memory card: no
Battery capacity: 4070 mAh. Great !
Photo sensor: 22.56 Mpx. Ultra precise but …
Front photo sensor: 8 Mpx. Impeccable.
Video Capture: 4K. Very good.
Operating System (OS): Android 6. Regularly updated.
Connection: USB-C. I like.
Fingerprint sensor: yes
Type Wi-Fi: 802.11a / b / g / n / ac
Bluetooth Type: 4.1
NFC: yes
4G (LTE): yes
Dual-sim: yes
SIM Card Holder: Nano
Waterproofness: No. No water plouf …
Gyroscope: yes
Design
Admit it's really great! To tell the truth the first impression I had in unpacking it is that it is great. And then he's super beautiful. Having myself a galaxy s6 edge, the comparison of angles becomes natural and I would tell you later. But this Mi Note 2 has a design that does not have to blush.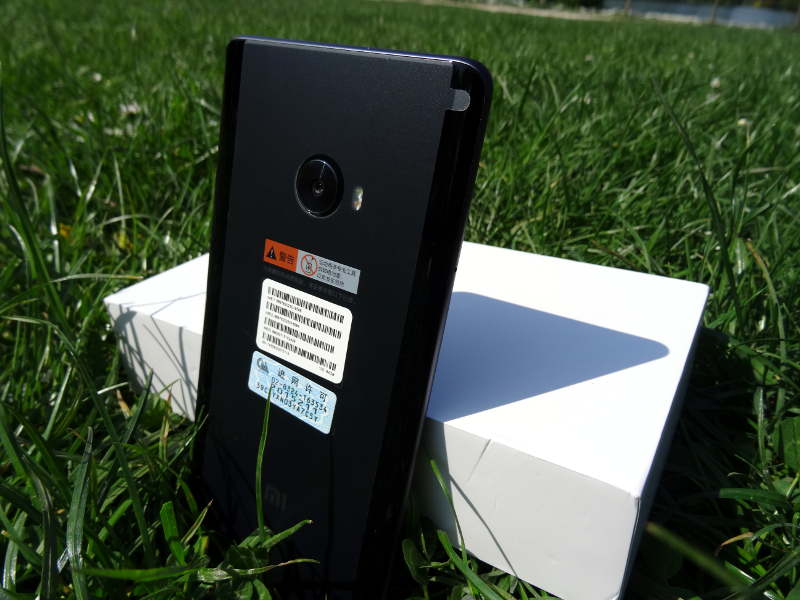 The back of the smartphone is composed of a large curved glass slab. Its brilliant appearance is of the most beautiful effect. Nevertheless, it is also slippery. Given the size of this smartphone, I advise you to use the shell provided in the box!
The grip is very soft and pleasant. No angle makes the smartphone look unpleasant. Everything has been rounded for optimal comfort.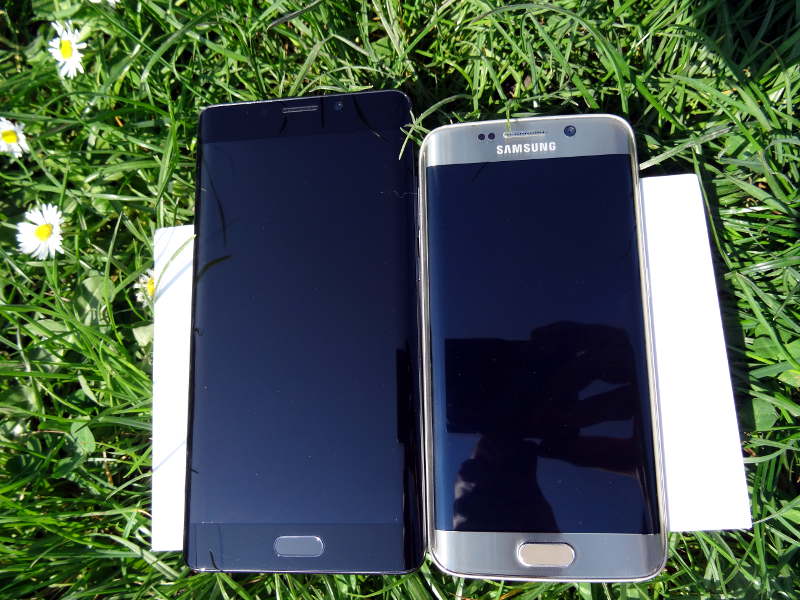 There's one thing I do not like at all about Samsung's edge series. These are the side edges of the smartphone.She is thick and rappeuse under the finger. The Mi note 2 has no borders. The frame of the phone is in the extension of the screen. This gives a feeling of finishing superior.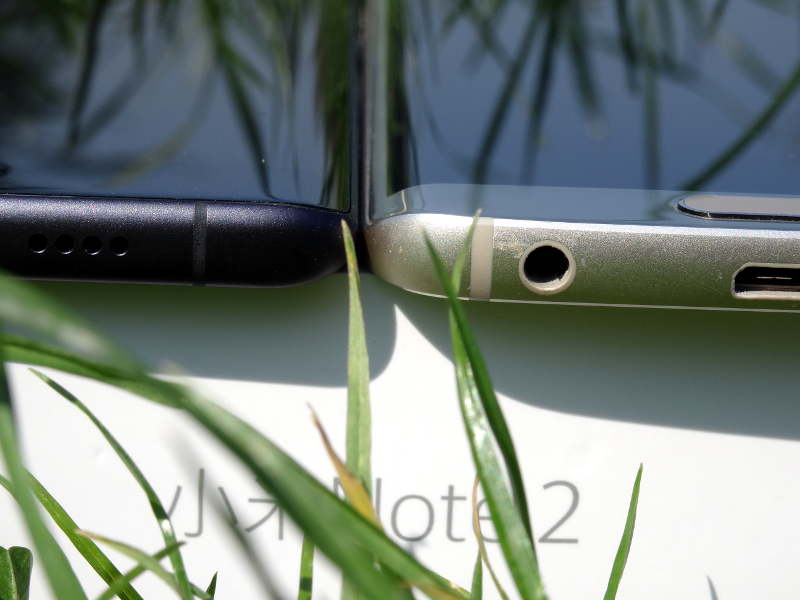 The Mi Note 2 offers the luxury of a thickness of only 7.6mm. Making him a competitor of size on this ground.Given the overall size of the beast, its fineness is an appreciable advantage. The goal is not to have a brick in his pocket.
The angles are less rounded than on the edge. It is also noted that the screen slab itself is less rounded.
Testing the screen
The screen of the smartphone Xiaomi Mi note 2 and fairly flawless. A beautiful luminosity , beautiful colors , we could possibly oppose a lack of ambition in the resolution. Full HD is enough, but it is now outdated on high-end phones by screens with superior accuracy. I'm not dramatic, though. For virtual reality this is not ideal.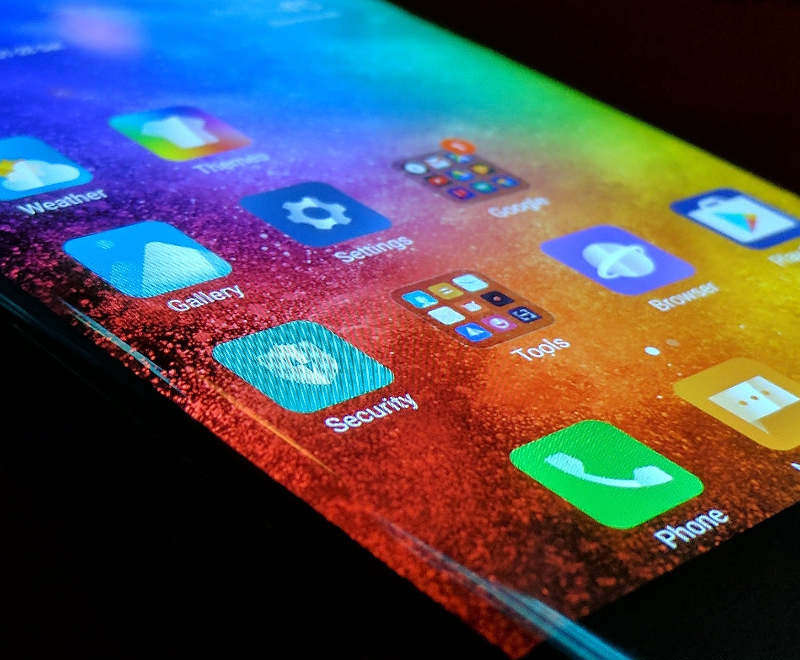 This is not the first curved screen I test. I already had the opportunity to test the elephone S7 and its screen pretending to be curved. It's a bit the same feeling that I have on the mid note 2, indeed, it's more the glass slab that covers the smartphone that is curved than the screen itself. The impression of curvature is much more marked on the Galaxy S7 for example . Nevertheless, I have not disassembled the phone to check that the display tile and well bent or stays straight.
The synthesis is a real pleasure to use a screen as large and comfortable to use. The brightness adjusts very well in dark or illuminated environment. You will have many adjustments that can vary, for example, the degree of heat of the display, but I advise you to use the normal mode which is already very well regulated.
Powerful ?
The power of a smartphone is measured through different tools. Whether it's benchmark to measure gross power, or video games for example to have a more realistic idea of ​​smartphone capability, I tested the Xiaomi Mi note 2 in all possible environments.
It will not be a great discovery for you, with its Snapdragon 821, mid note 2 and a real power monster . At the present time, in April 2017, there is not any better on the market. Beginning in May, things will be different with the release of the Snapdragon 835. But that does not change the genre either. Your new mi note 2 smartphone will remain for a moment a reference in terms of power.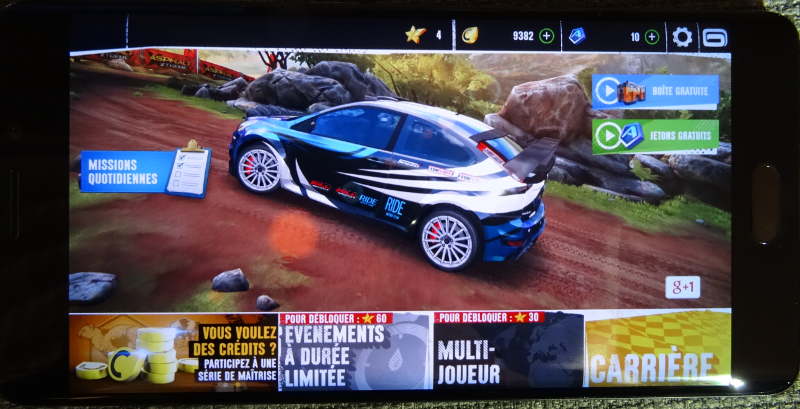 My favorite test is probably the most realistic. This is to check if the video games turns well on this smartphone.From Xtreme asphalt to Pokémon Go, I can guarantee you an absolutely perfect gaming experience . The number of frames per second is more than enough to play any video game from the simplest to the most gourmand. There is nothing that this smartphone can not display. And if you worry about your investment in the future, be aware that it is very unlikely that in the next 2 years video games will come out and be so potent in demand that mid note 2 can not rotate.
For the rest, you will see below the most common benchmark applied directly by me on the phone Xiaomi Mi note 2.
The results are generally in line with what is found on the benchmark sites. The update of the overlay MIUI 8 and likely to consume a little more power than the previous versions. Nevertheless, it remains totally anecdotal compared to the overall power of the smartphone.
Xiaomi is still a real monster of power.
I see you coming, technically it is not they who produce it is no longer there, since the Snapdragon 821 remains a generic processor. But still have to implement it for not too expensive in its flagship. This is a bet that Xiaomi very well succeeded.
Camera test
This is probably the most important area to decide between smartphones. Indeed, if many parts are generic, the photo sensor still requires a work on the side of the manufacturer, and the publisher of the Android software to give a satisfactory result.
As you can see in the photo above, in full light, the sensor of the Xiaomi Mi note 2 is absolutely impeccable .With a resolution of 22.5 megapixels, it is an extremely accurate sensor that works quite well. It is really a pleasure to use, and you will be able to print your photos without fear of seeing them degraded. The color management is really nice.
Among the features of the camera, I present the panorama function . It also works remarkably well. It is very easy to take a panorama with the mid note 2. You simply sweep the area to photograph from left to right over 180 degrees , and try to stay relatively stable. It will be noted, however, that it is not possible to change the scanning direction. So you can not scan from right to left.
Regarding the night photos, without being a real weak point, it can clearly be said that the mid note 2 is not up to the standards of the market. This is the weak point of most smartphones anyway, and especially Chinese smartphones. Nevertheless, I let you appreciate through this text what gives a photo compared to one of the market leaders, the Galaxy S6 Edge, to see if it suits you or not. It should be noted that the S6 edge clearly distorts the actual brightness, and the actual color of the photo to get a more satisfying rendering.
Test Xiaomi Mi Note 2 – Video in 4K
In terms of reproaches, the large 22.5Mp sensor makes 17MB photos ! (For more detailed information) Invest in a memory of at least 64GB. I tell you not for the video in 4K.
Among the good surprises, one finds a greater angle than that of the xiaomi Mi5 .
Testing the Autonomy of Mi Note 2
To manage a large phone, do you need a large battery? This is the option chosen by Xiaomi for its Mi Note 2. With its 4070mAh, the battery is able to hold several days if you use little your smartphone. In continuous video playback, it takes 11:30. On the test of autonomy General of ViSer it holds 14:36. You will understand, it is a smartphone that will not let go of the day.
Competition
It is actually a smartphone that has relatively few direct competitors. One can think of the Samsung note 7 which is out of play because of its battery problems. The huawei mate 9 is the closest alternative but its design is less friendly.
To be more objective, here are the smartphones whose power rivals the Mi Note 2:
Google Pixel XL: 141717
Lenovo Z2 Plus: 141640
Xiaomi MIX : 141383
Google Pixel: 140546
LG V20: 140460
LeEco Le Max2 : 140431
Xiaomi Note 2: 140312
HUAWEI Mate 9: 139011
Sony Xperia XZ: 138761
Sony Xperia XP: 135625
Nubia Z11: 130965
HUAWEI Mate 9 Pro: 127767
Meizu PRO 6: 99147
My opinion on the Xiaomi Mi Note 2
Its strong points
Perfect design
A large screen
Power at the top
A perfect daytime photo sensor
Good autonomy
The excellent MIUI 8 interface
An unbeatable value for money
To improve
The sliding side of the lining
Night photography
This is the kind of smartphone you will not regret having bought. It is clearly at the level of the most well-known brands. If you are looking for a great phone, this is it. It costs about $ 383 in its 4GB version of RAM and 64GB of memory accessible at the link below.
Buy the Xiaomi Mi Note 2 on GearBest
If you do not know GearBest, read my opinion on this site in which I have total confidence . If you buy the Mi Note 2 above, choose French Express delivery to avoid customs and deliver within 10 days. I said that I bought mine on this site.
See all configurations for the Mi Note 2
GearBest Smartphone Coupon for the Xiaomi Mi Note 2 global version : Note2GS
Les meilleurs boutiques en ligne pour acheter :
GearBest
AliExpress
Amazon
BangGood
TomTop
LightInTheBox