The Teclast X5 Pro is the touchscreen tablet that I have probably most expected in recent times. Indeed, it is a monster of power that I was eager to test.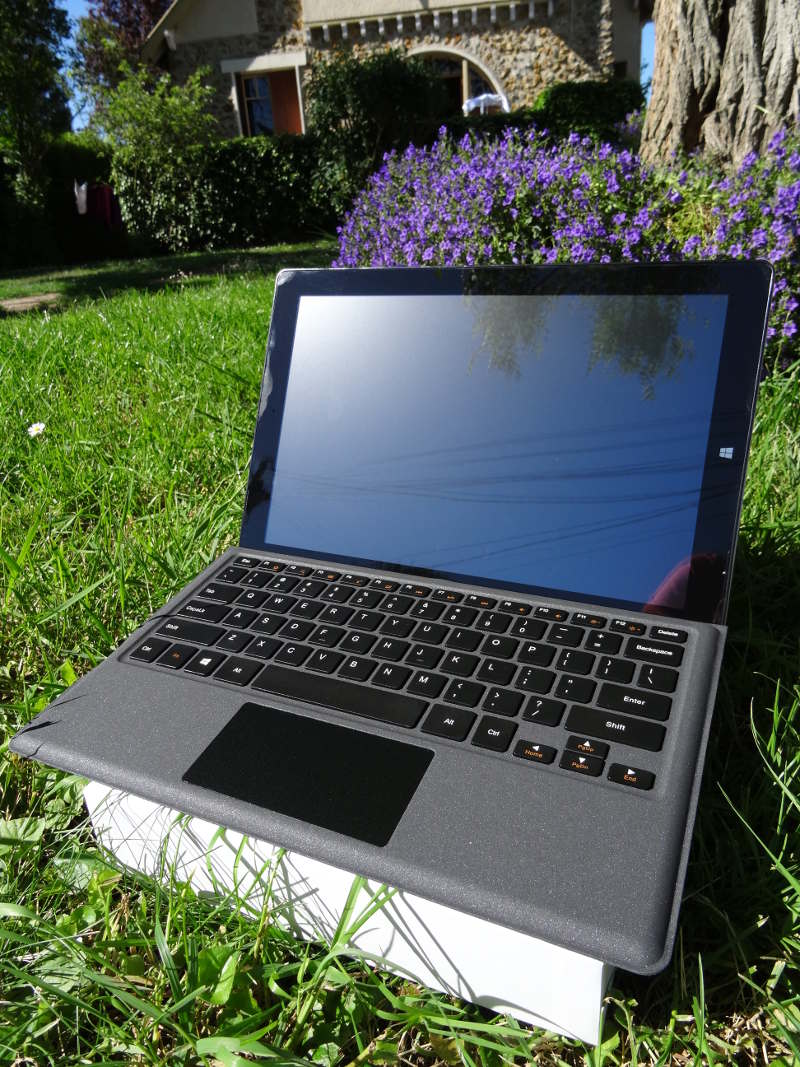 The world of tablets offers an absolutely incredible diversity. But not on all levels. We often find the same processors, rather good by the way, but rarely chips as powerful as the one I'm about to test.
You are indeed on Avis-Express, the blog specialist of Chinese product tests and I will give you my feeling on the tablet Teclast X5 Pro 
Perfect level power and capacity of work, it sins on its design and its battery. We are on an exceptional tablet that can fulfill all uses and remain portable. A very interesting tour de force at the limit of the laptop.
See the best deal on Teclast X5 Pro
Design is not its best feature
The design of a tablet must be at the same time pleasing to the eye but especially pleasant during the grip. This is the mixture I expect.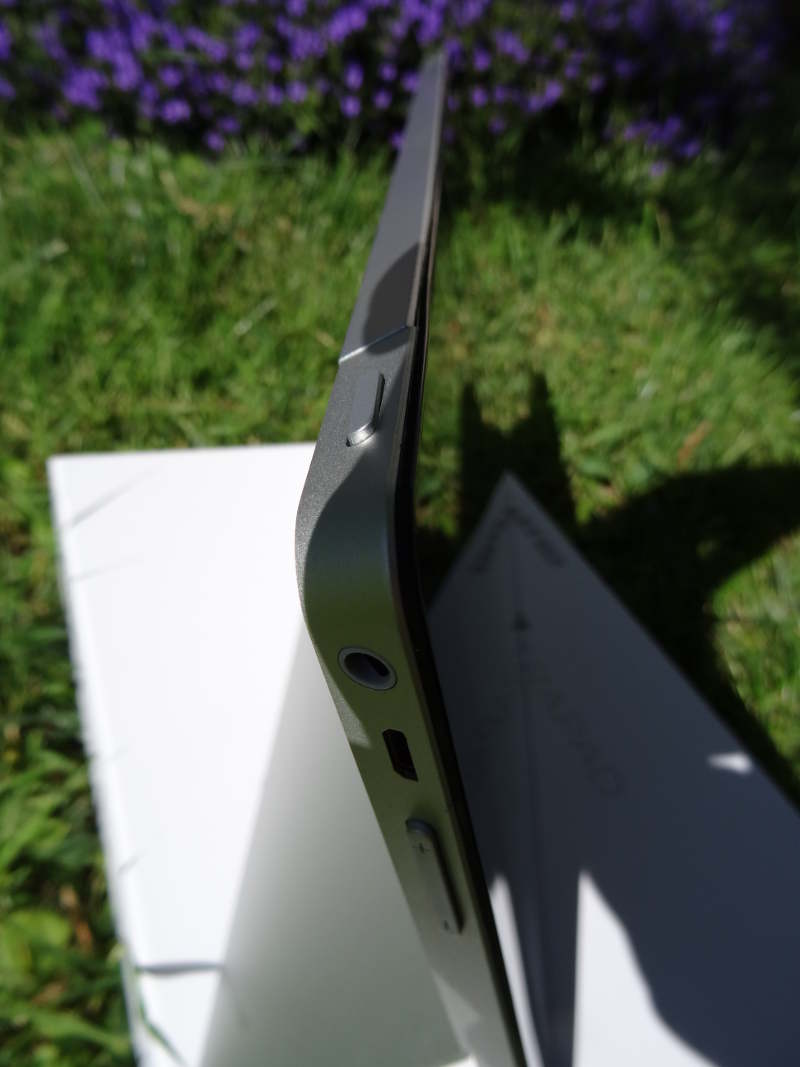 By taking the Teclast X5 Pro tablet for the first time, we understand that its thickness and weight are up to its technical characteristics. Indeed, there is no question here of a discrete tablet. Thickness and weight remind you that you are here on an out of the ordinary product at more than one level.
It is not horror but its dimensions seem accentuated by its angular side. It is a pity, roundings would have allowed to thin it and to make more pleasant its grip in hand.
It will nevertheless note the very nice presence of a support in the back of the tablet which allows him to stand. With two angles of different inclinations and well thought out. It will be perfect in movie mode and work mode. We just regret that this really only works on a flat surface. On the knee, it will be too unstable and not pleasant.
Keyboard test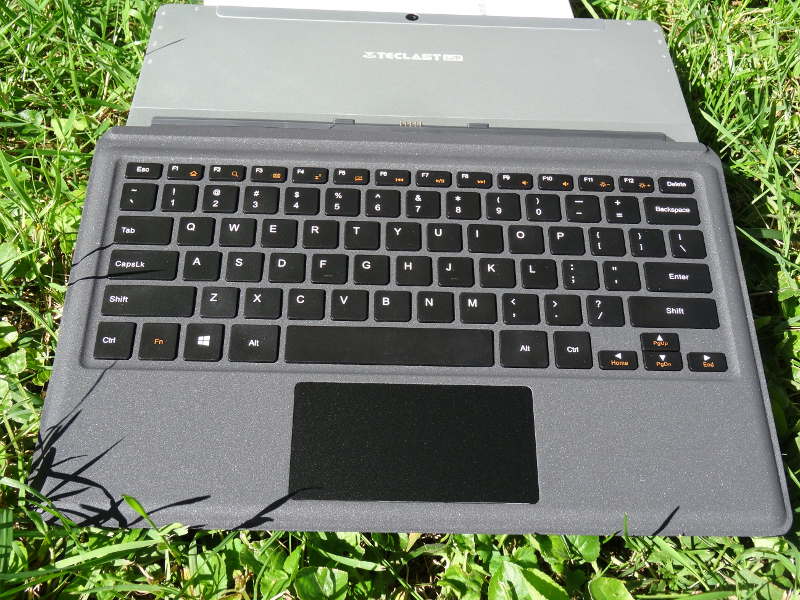 The keyboard is an item to be purchased separately for about 25 €. It magnetically attaches to the tablet and requires no adjustment.
It is rather basic with keys well spaced and big enough. The general feeling is not to the high quality but rather to the functional. The keys sink well but are not very pleasant to pressure.
We would also have liked that the keyboard + tablet assembly forms a more rigid structure for use in laptop mode on the knees. As it stands, the bracket at the back of the tablet that keeps it straight is too sharp to be nice in the long run. It will therefore be a laptop to be placed on a hard surface preferably.
And of course, we can never remember enough this very French question: But where is the keyboard in version AZERTY? The world definitely does not think of us. Fortunately, you will find on Amazon sticker to change the letters of the keyboard. It will then suffice to activate the French keyboard in Windows.
A classic screen but enough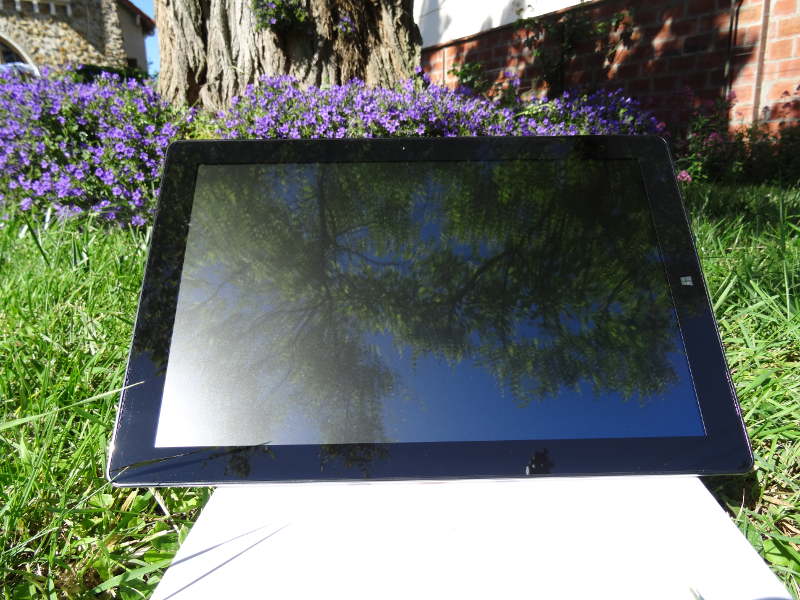 With its diagonal of 12.2 inches and its resolution Fll HD, it is in the standard without more. The screen is perfectly comfortable. We would have liked a higher resolution view power and RAM available but good it also eats the battery …
Tests and benchmarks of its all-powerful

So there it goes. We get into the heart of the matter and into the main strength of this tablet since the power of its processor is delusional. It bursts out very cordially the Samsung Galaxy Tab S3 .
This is the first time I test an Intel Core m3-7Y30 SkyLake generation inside a tablet. I do not know if you imagine, this is a processor found in laptops that generally requires a solid cooling. It is a feat that to have managed to integrate this processor in a tablet which, in the end, is not that thick.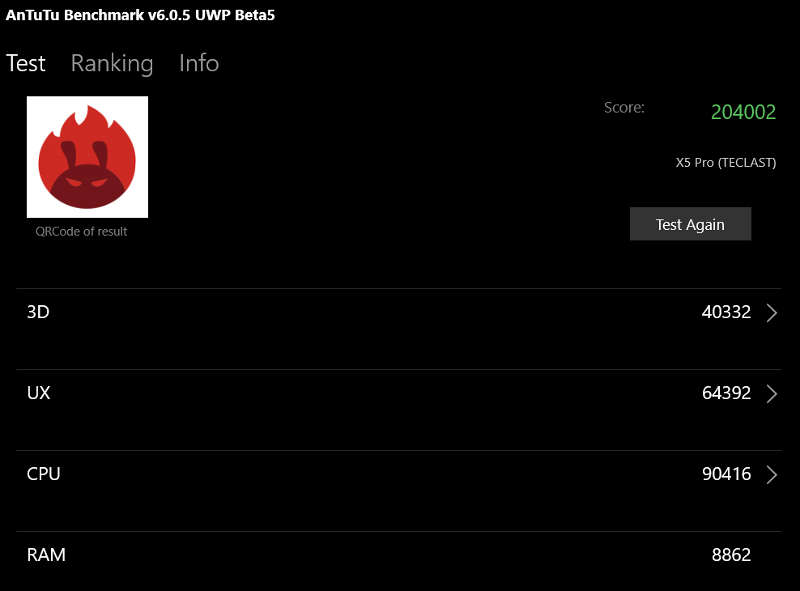 With an extreme score of more than 200,000 points on Antutu, this tablet also breaks the new Galaxy S8 and Xiaomi Mi6 .
You will be able to use all your videos, applications and software, but also be able to play in good conditions.
The games I tested and my verdict:
GTA V (1024 * 768) with some slowing but globally fluid
Counter strike in Full HD quietly
Rise of the Tomb Raider: Not enough images per second to play comfortably even with minimal graphics
League of Legends is playable without problems in medium
Call of Duty is also playable in medium graphics and it is a good surprise
What are his limits ?
Avoid using the maximum graphical configuration of 3D games reserved for PCs. Counter Strike passes without problem but it is not recent.
The recent FPS type games are going to hang. It takes too much image no second to be comfortable.
Strategy games are running smoothly. It is not said that if you have hundreds of units on the screen it continues to pass cream.
Who says power says heat?
And yes, it's more a tablet to warm your hands in winters than in summer. In normal use, it does not heat up too much even if the temperature is palpable. With about 40 degrees, we stay close to body temperature and it remains pleasant.
When you play or you have an activity that demands power, our beautiful X5 Pro makes central heating. When you play sturdy games, you can go up to 80 degrees at the processor level. A little less at the level of the tablet itself.
Testing the SSD
Having a SSD hard drive is now the top. This drive generation is much faster and allows you to load everything very quickly, including Windows.
But not all SSDs are equal. So I compared the Teclast SSD FORSEE to my reference my SSD Samsung 850 EVO which is simply excellent.
The result is very satisfactory for Teclast. Obviously it does not arrive at the height of the samsung but it does not demerit, quite the contrary. You will see in the video both the benchmark and the launch of Asphalt 8 Extrem which is ultra fast. I had never seen loading such a fast part on a tablet or a smartphone .
I am therefore very satisfied by this SSD which participates greatly in the speed of the touch tablet and the sense of performance.
And connectivity in all this …
Nobody wants to be in trouble because it lacks a port or an essential function. And rest assured, the X5 pro is doing well.
Physical connectivity
It has a USB 3 port but not USB 3.1 the naughty
One Microphone HDMI
A USB-C socket (I'm 100% friendly)
A classic USB microphone
A quick charging socket on mains
One Mini Jack 3.5 (For your headphones)
The volume buttons
One Micro SD port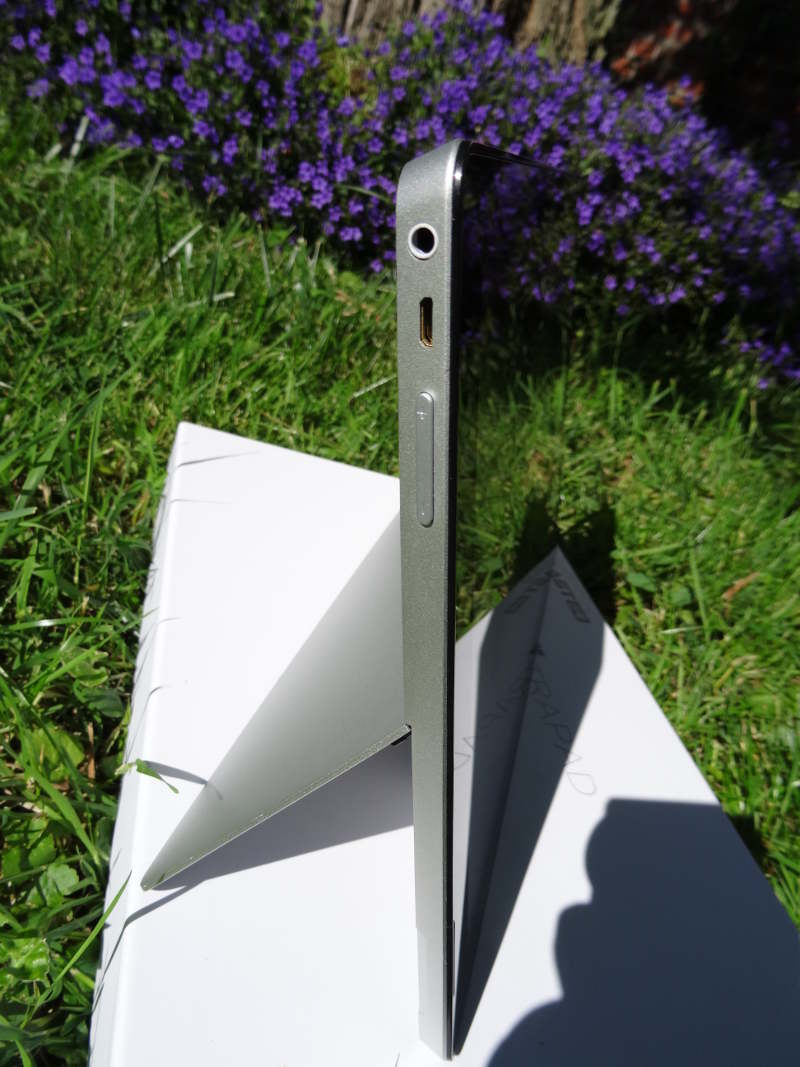 Connectivity Issued
The Wifi 2.4 and 5Ghz 802.11 a / b / g / n / ac (It's cool, I walk on 5Ghz at home, it's more powerful and powerful signal)
Bluetooth
Wifi connectivity is excellent thanks to the transmitters and receivers that are in the plastic band located at the top of the tablet.
Autonomy is its real fault
For a tablet, it would be interesting to have an autonomy equivalent to a working day that is to say 8 hours. This makes it possible to be comfortable, to travel, to consume various media …
Rare are the shelves that really take 8 hours and the teclast X5 Pro does not escape the rule. With its 6 hours in normal use and 4h30 in video, it suffers from its weak battery of 5000mAh. Some larger tablets offer up to 12000 mAh like the Voyo VBook V3 that I tested and that I particularly like.
Our opinion following the test of the tablet Teclast X5 Pro
Telling you that its power has almost no equal in the tablet market would be redundant. It is a monster in a conformist universe. So it will follow you whatever your needs. This makes it the ideal tablet to replace a laptop. With in addition a lot of RAM and a super SSD, it really is a winning combo.
Nevertheless, in the shadow of the all-powerful, grown the battery shortage. Well it is not so bad autonomy level, but they would have when to do better! Should not be stingy when you do high end. We would also have liked an AZERTY keyboard that stiffens the whole in order to have greater comfort in laptop version.
So it has almost no direct competitors on the ground of power and you will be very glad to have it if you buy it!
Buy Teclast X5 Pro on GearBest
With this COUPON, you will have a small reduction in the purchase price: Teclast02 (excluding flash sales and promo)
Its best competitors:
Xiaomi Air 12 Notebook (10% more powerful for about 100 € more) Coupon: Miair12s
Voyo VBook V3 (35% less powerful for 150 € less)
Les meilleurs boutiques en ligne pour acheter :
GearBest
AliExpress
Amazon
BangGood
TomTop
LightInTheBox