You are interested in the Elephone S7 but you do not know this brand?
The brand Elephone is beginning to have a certain notoriety in the world. They produce good quality phones and often according to market trends. It is not uncommon to see them copying flagships by offering their features or aesthetic appeal for cheap.
This is the concept of the Elephone S7. This phone has nice features including a screen with curved edges that will not remind you of some Galaxy S7 (or S6 Edge). And that's why I wanted this Smartphone. Not everyone can afford a high end and the Elephone S7 is priced at 169$ on GearBest .
It's time to test this promising S7 and see if the copy to meet your needs. I would like to thank GearBest in passing for allowing us to carry out this test!
Testing the Elephone S7
In this review, I compare it to the Galaxy s7 obviously for the look, but also to the Redmi Note 3 Pro for the camera because these two smartphones have fairly close prices.
Unboxing, Features and Specifications
Design – A screen with rounded edges that remind you of something?
Look and feel of The Elephone S7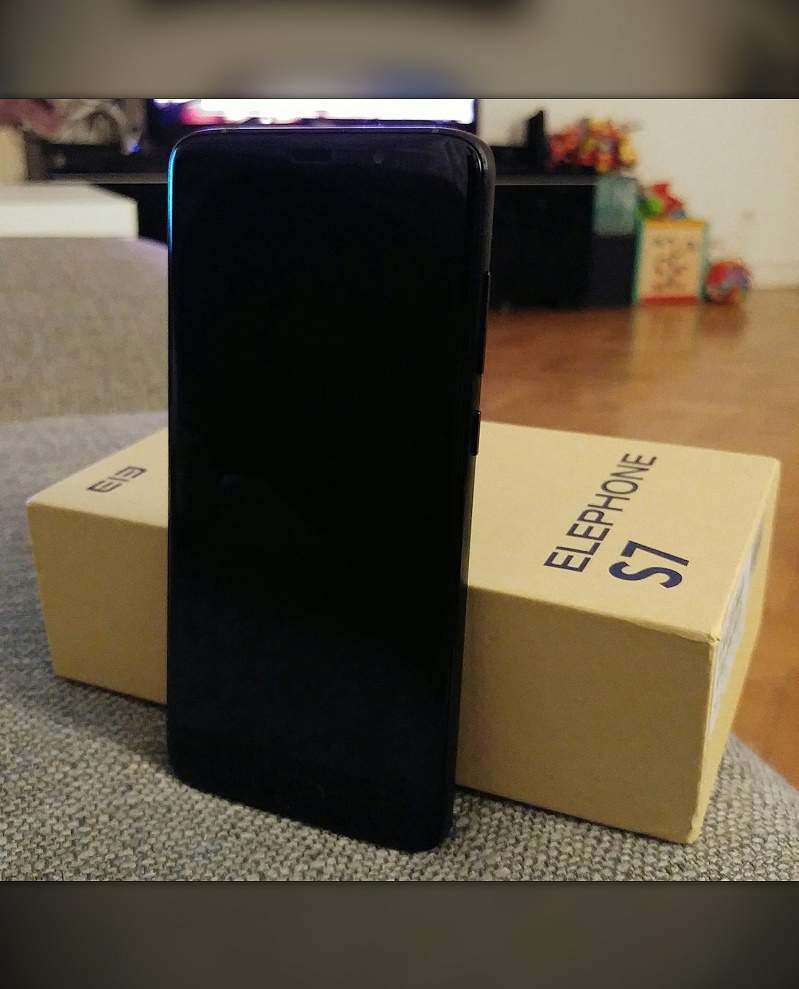 We're not going to lie, it's beautiful. Personally I have the black version, but its design is much more marked and sympathetic in other colors. The black being pretty much everywhere.
The curved front window and rear panel give it a really successful look . A feeling of quality emerges from this smartphone.
All buttons are placed on the right side (ignition, and volume). There is a slight play when titillated, but nothing serious.
I am less fan of the edge of the phone that I consider too prominent for my taste. It should however ensure the solidity of the phone in case of shock. Do not count on me to throw it on the ground for the test, this phone I like too much for that!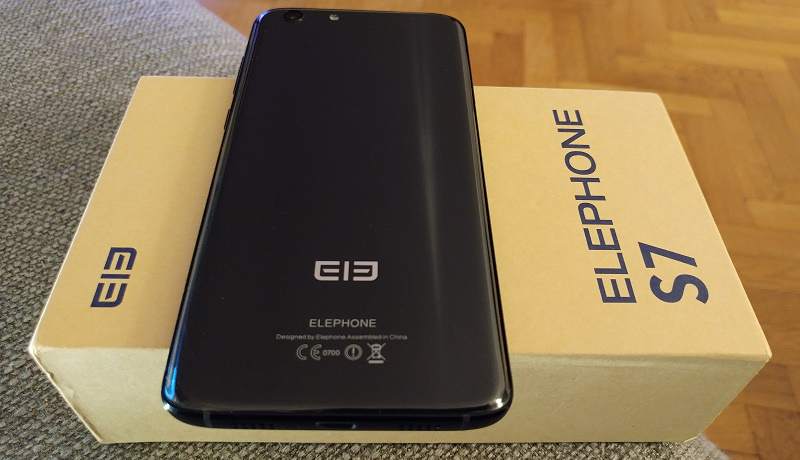 I would have liked a little more protection of the lens of the camera. Like a micro-border that protects it.
Comparison between the Elephone S7 and the Galaxy S6 Edge or the Galaxy S7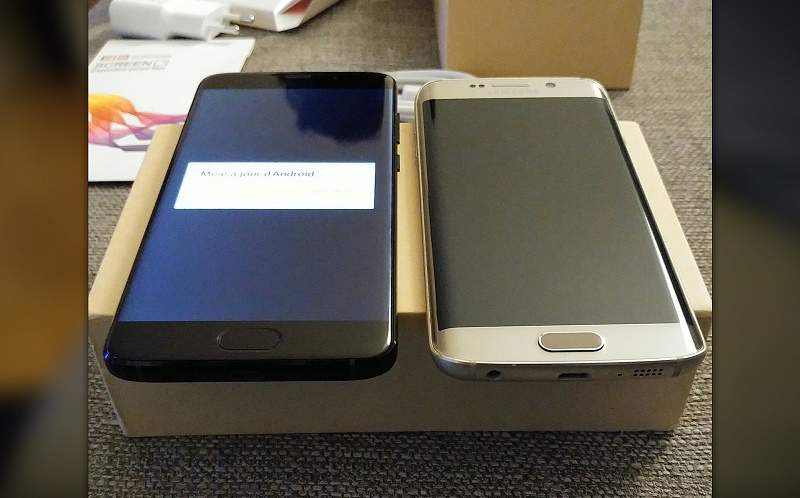 Let us return to the heart of the subject that interests you. Is the screen of the Elephone S7 comparable to the screen of the Galaxy S7?
Indeed you will have noticed the presence of rounded edges on the Elephone. It is very pleasant to the touch. Nevertheless, one can not yet speak of rounded screen. Indeed, the slab that displays the image remains straight. It is therefore the glass part which has been rounded.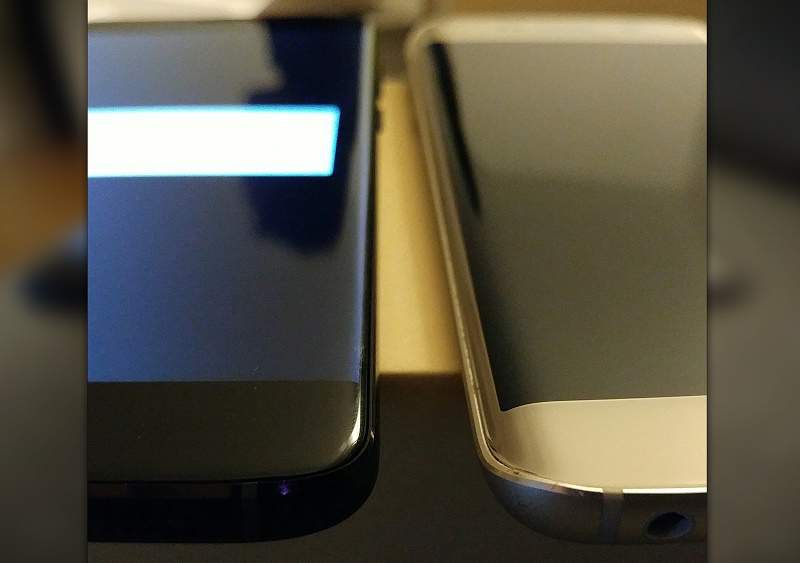 If you look carefully at the Galaxy S7, you will see that not only the screen that displays the image is rounded, but that the degree of rounding is different. The Galaxy S7 displays a softer curve. We see that on the Elephone S7, the work was difficult to round the screen. They managed to do it but they do not have the same control as Samsung.
What to think of this beautiful attempt of Elephone?
In fact you have to reason with your taste. It is not necessary to have an exact copy of the Galaxy S7! A rounded border is already rather nice. It should not be forgotten either that there is a huge price difference between the two smartphones.
It will also be noted that the window of the Elephone is curved on the sides but also at the top and bottom . (Unlike the Galaxy S7 which is curved only on the sides) This adds elegance to the mobile from Elephone.
To my taste, both phones have a common defect. The frame that surrounds the phone is quite prominent. (It can be seen in the picture above) It is felt at the level of the fingers when approaching the edge. It's not very bad, but it's always something to improve.
I validate this beautiful effort to propose for cheap a phone curved.
Technical specifications
Here is a technical sheet satisfying and lived up to my expectations!
Operating system
OS: Android 6.0
Unlocked
Multi Language
Dual Nano SIM, Dual Standby
Processors
CPU: Helio X20 or X25
Hearts: 2.0GHz, 10 cores (cortex)
GPU: Mali T880
RAM: 2, 3 or 4GB of RAM
ROM: 16, 32 or 64GB
Ability to insert a micro SD (up to 128GB)
Networks
3G, 4G, Bluetooth 4.0, GPS, GSM, WiFi
WIFI: 802.11a / b / g / n wireless internet
Types of networks: FDD-LTE + WCDMA + GSM
2G: GSM 850/900/1800 / 1900MHz
3G: WCDMA 900 / 2100MHz
4G: FDD-LTE 800/1800/2100 / 2600MHz TDD-LTE 2300 / 2600MHz
Showing
Screen size: 5.5 inches
Resolution: 1920 x 1080 (FHD)
Camera and digital camera
Two cameras:
Rear Camera: 13.0MP
Front Camera: 5.0MP
Video recording: Yes in Full HD
Media formats
Format: BMP, GIF, JPEG, PNG
Musical Formats: AAC, AMR, MP3, WAV
Video formats: 3GP, H.264, MP4
Other Specificities
I / O Interface: 2 nano sim, mini jack, microphone, USB port, speaker, micro SD
Sensors and connectivity: Digital Burst, Accelerometer, Compass, Severity, Ambient light, Proximity, GPS, bluetooth, wifi
Google Play Store: yes
Drums
Capacity (mAh): 3000mAh
Type: Lithium-ion Polymer
Fast charging
Content of the box
Smartphone
European power supply
USB cable
Transparent cover / shell
English manual
Needle for inserting SIM
Dimensions and Weight
Size: 15.04 x 7.32 x 0.76 cm / 5.92 x 2.88 x 0.3 inches
Weight: 0.175 kg
The screen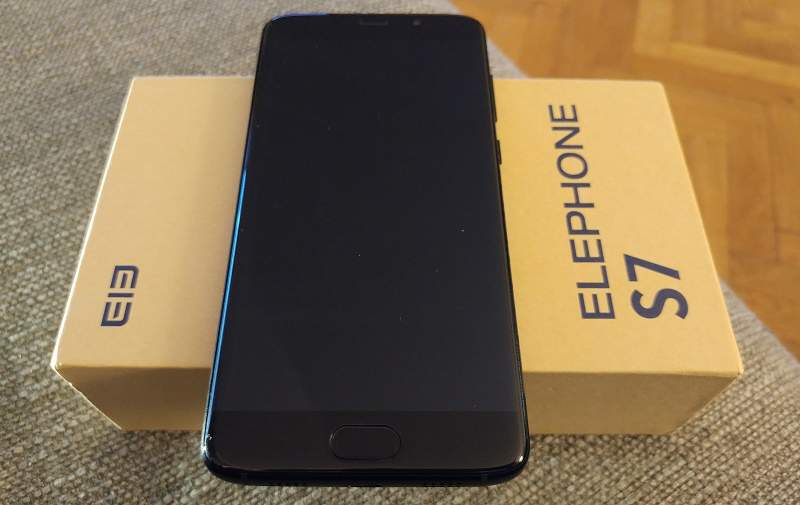 The screen of the Elephone is really beautiful. It houses a 5.5-inch touchscreen for a Full HD resolution of 1920 * 1080 pixels. It is actually a standard in the middle range. It is also what I advise systematically. With 5.5 inches you will be comfortable to read. The Full HD is largely accurate enough for my taste.
Curved edges do not interfere with the quality of the reading experience at all. There is no distortion of the image. The borders are tactile. There is no break in the touch side no matter where you touch the phone.
Testing the processor and autonomy
The Elephone S7 smartphone exists in several power levels. This marketing technique very fashionable on Chinese products allows everyone to afford a good phone and put the price according to its means. According to your needs, you will be able to buy more or less memory, more or less RAM and is extremely rare that we find on our S7, it is possible to opt for two processors.
Available versions of the Elephone S7
Processor :
Helio X20: Suitable for most applications.Fluid navigation, impeccable applications. It will have trouble with very recent games like Asphalt Extrem but it should pass.
Helio X25: It's a kind of overclocking of the X20.Understand that its power is upgraded from the X20. This gives him more ease with the games but enough to justify his purchase.
I recommend the X20 for normal use: games not too greedy, app, web … The difference between the X20 and the X25 is too low to justify expense.
RAM:
2GB: Can be used intensively.Perfect for web and applications
3GB: Modern use.3D game not too greedy.
4GB: Performance.Allows to be comfortable in any situation.
I recommend 3GB to be comfortable without spending too much.
Memory :
16GB: Playable if you save your photos to an external disc from time to time
32GB: Allows to install a little everything you want without too much worry about the place.
64GB: Perfect for storing videos, photos, application…
32GB is therefore a compromise still valid in 2017! 64GB is cool but if you do not use them you will have to spend money for nothing!
Is the Elephone S7 powerful enough to play ?
Personally I have taken the most upmarket version to determine the interest or advise you on the best value for money.
I have absolutely nothing to blame him in everyday use! It is ultra fluid, it loads applications quickly. It is nice and you will not have the feeling of wasting time when charging something. I always have a high-end handy to carry out my comparisons and frankly, the S7 (Elephone) is more than enough.
I was very surprised to see that he manages Asphalt Extrem. This is the most greedy game I know. The Elephone will play effectively. Obviously, you can play all the other games! Me I test the really demanding games.

So I advise you to opt for an Elephone S7 with 3GB of RAM, a Helio X20 processor and I let you choose the amount of memory. (About $190)
Loudspeaker and sound test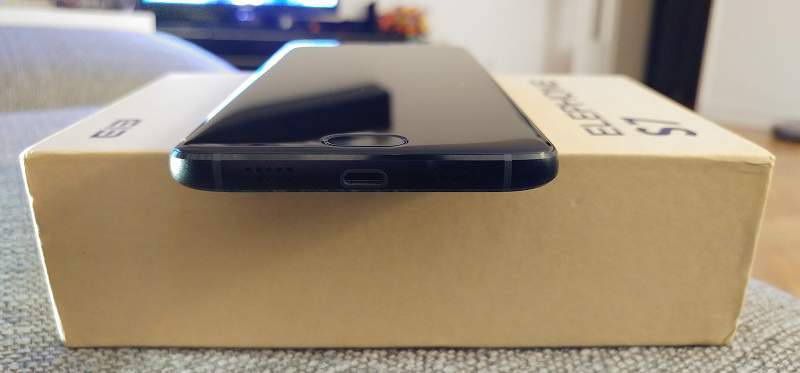 The speaker is not a model of its kind. The sound is quite audible but it saturates fairly quickly. For this range of phone it remains suitable but without more.
Photos and videos
As a general rule, medium-range phones all sacrifice their camera. Even the upscale Chinese tend to let go on the subject.
The Elephone S7 has a 13MP sensor ! This is the same sensor that is found in the Huawei P8 Lite. In other words, they have invested in an area that is important to us all. It also has a front sensor of 5Mp for the Selfies.
In well-lit environment
I am very happy with the result. When the room or time is bright, the S7's camera works perfectly with beautiful and sharp pictures. They are rather accurate and perfect for printing.
In dark environment
This is the weak point of almost all photo sensors. And the S7 does not deviate from the rule. He is doing well but not good enough to rejoice either.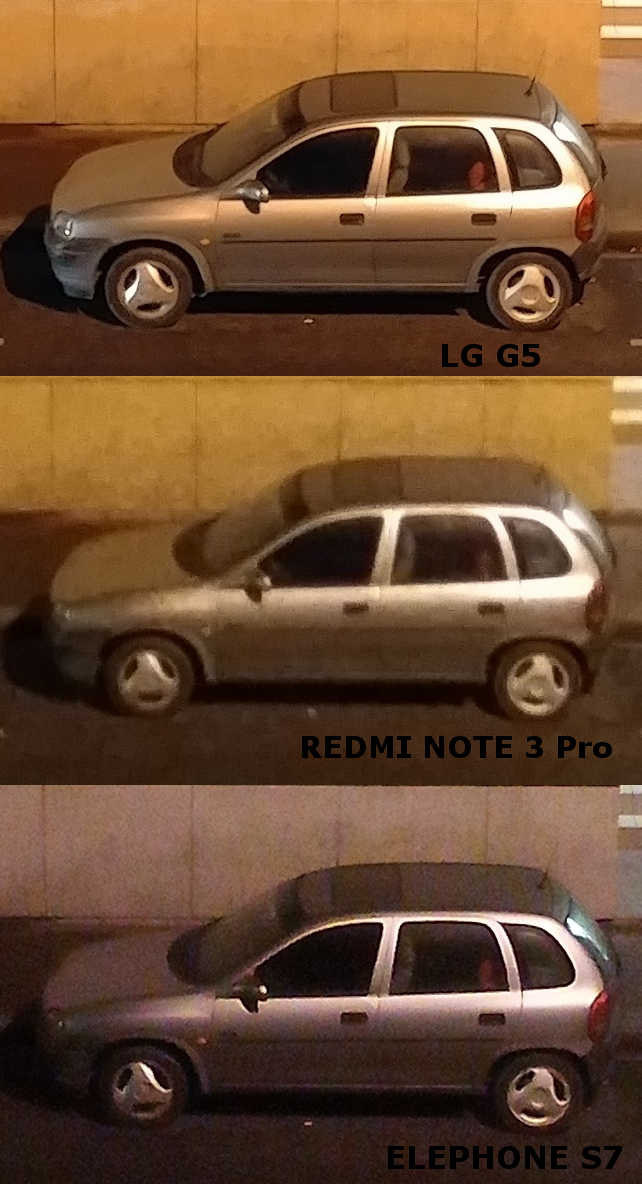 For this test I chose 3 precise phones:
The LG G5 is what I saw best for the picture.This is the model to follow.
The Xiaomi Redmi score 3 pro in test hereis the challenger. It is the best-selling mid-range par excellence.
And "of course" the Elephone S7 which must show what it is capable.
The car is located about 25 meters from smartphones. The lighting is that of the lampposts of my street.
You see, the Redmi note 3 pro is distanced. Yet it is an excellent phone and a sure bet. But the S7 does better with a much sharper image.
On the other hand we also notice that the colorimetry is very different on the S7. The color is colder.
Obviously the LG G5 is the race leader.
The Elephone S7 is therefore remarkable in this test since it offers an image quite honorable and worthy of interest.
Conclusion on the photo
The Elephone S7 is rather a pleasant surprise. The photo quality has not been sacrificed to ultimately provide only a device based on its design. Elephone has made an effort by integrating a camera of sufficient quality. We are far from a Galaxy S7 or a G5 but you will get what you pay for. I validate the camera radius for its accuracy and hope that later correction will improve the lack of warmth of the picture.
Battery
The battery of the Elephone S7 displays a capacity of 3000mAh. It can not be said to be monstrous but it is enough. Especially if you choose a Helio X20 which will consume less than an X25.
To give you an idea, my typical work day including 2 hours of public transport, plus the gourmet tests I did, a few phone calls, a bit of video dropped the battery to 45% at the end Of the day. It's largely enough.
Android version and specific function
The S7 runs on the latest version of Android Marshmallow. Good news because it improves the security and speed of the phone. Its interface is ultra intuitive. At the same time I never agree with the picky testers who constantly criticize the interface. Even if some manufacturers do strange things, in the end, Android remains Android.
It works perfectly on international 4G bands. It also works on the 800Mhz band that is often lacking to Chinese phones.
A priori it does not manage wifi Ac (latest standard), yet I connected to this network at home … No worries, it will connect to your wifi networks without problems.
A trick I had never seen before, it agrees to conjugate wifi and 3G or 4G band for download. Basically, it will download on both networks at the same time to have a maximum bandwidth! It's fantastic…
My opinion on the Elephone S7
There is a lot of good in this smartphone. You will enjoy watching it , touching it. He will be reproached for a small excess of weight without consequence. It is available in 4 colors here pictured below.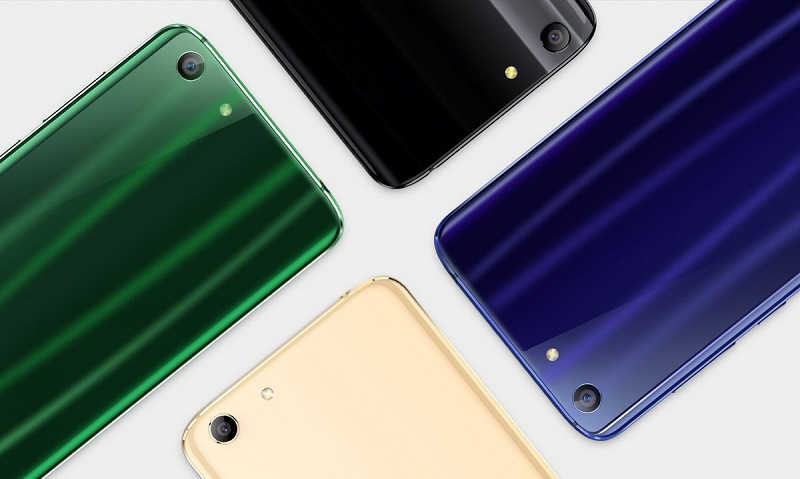 You'll also enjoy using it with its intuitive interface and good quality screen with curved edges.
You will not lack power thanks to its 10 hearts. Even in ultra-gourmet games. (And crunchy!) Well after not dreaming either, there may be slowdowns.
It takes beautiful pictures a little cold but accurate.
The more I use it and the more I love it! Yet competition is stiff in this market. There is also a mini version!
To buy the Elephone S7 at the best price I recommend GearBest .
Coupon : ESGB (click on the link above to activate it)
Les meilleurs boutiques en ligne pour acheter :
GearBest
AliExpress
Amazon
BangGood
TomTop
LightInTheBox